OnCore Golf Co-Founder Steve Coulton on Growing a Technology Manufacturing Startup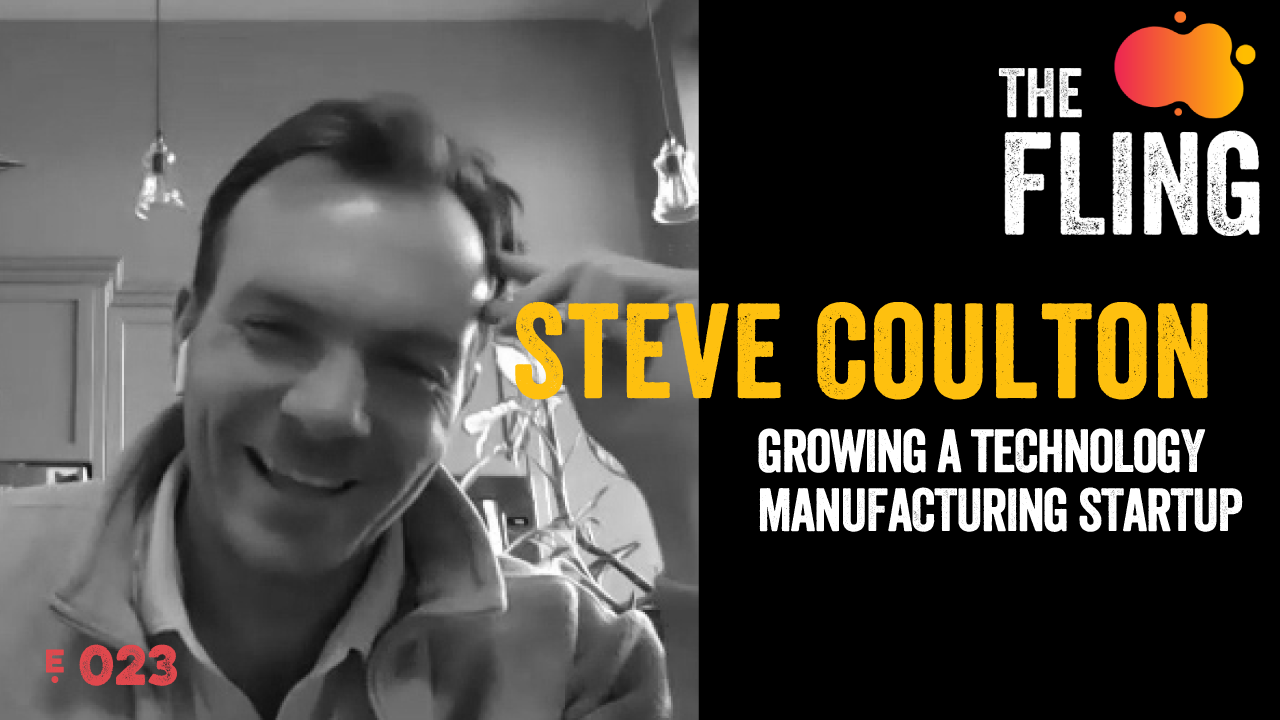 Steve Coulton is Co-Founder of OnCore Golf, a Buffalo-based golf ball manufacturer. If you're from Buffalo, you'll know OnCore as the group responsible for the talk of a $30 million golf and sports complex coming to the waterfront in 2021. (We can't wait!) And if you're a golfer, you may have seen OnCore making waves in the pro golf world with their cutting edge golf technology. Either way, Steve was gracious enough to join me on The Fling to chat about golf, technology, growing a startup company, how OnCore's partnerships with NFL stars Josh Allen and Ezekiel Elliott came to be, and more. Enjoy!
Steve and CJ Discuss Golf Technology, Growing a Startup, and the Buffalo Waterfront Sports Complex Project
Connect with Steve

Episode Overview
We had to begin our conversation by swapping local golf course preferences and favorite golf ball brands, of course. It's not easy getting a hard core golfer to convert to a new ball, but many have done so after trying OnCore's products. It was a pretty simple switch for CJ, though, being a recreational golfer.
OnCore began its foray into golf ball design and manufacturing with a hollow, metal core golf ball. Starting with a prototype and an investor, Steve and his co-founders put a plan around the design, went on CNBC Power Pitch, and eventually gained venture capital to support their vision. They've since iterated their designs away from the hollow, metal core, and today have a robust line of technology-driven golf balls.
You know your product is making headway when you get a conservative institution like the Professional Golfers' Association of America to adjust its rules to accommodate you. In fact, the approval of OnCore balls in the PGA Tour marked the first time in history that the PGA allowed a new technology into the game.
When you buy a Titleist ball, you pay a premium to cover the cost of all the marketing and tour players the company invests in. That's the difference in OnCore's model. They focus on direct-to-consumer sales through their website, so they can make a great ball without the markup.
Steve's team initially tried the traditional approach of selling their balls through pro shops and with sales reps. Because the brand wasn't well known, it was a heavy lift, driving traffic to the stores and competing on the shelf with other big name brands. That's why they doubled down on their website.
OnCore's smart golf ball is in R&D as the team irons out details in the manufacturing process. The GENiUS ball will have a Bluetooth receiver, an accelerometer, and a magnetometer, allowing it to communicate with your smartphone to provide data points about the ball--how far it traveled, the spin, the ball's location.
How did NFL stars Josh Allen and Ezekiel Elliott get involved with OnCore? Josh Allen is a golfer and he heard about the development down by Riverworks. He was curious to know what Oncore was up to, so he had his agent call. He became an investor and has since collaborated on a line of Bills Mafia balls (which sold really well after the Bill's successful season). Zeke became a golfer during his pandemic downtime. He tried out Golf Boost, OnCore's partner, an AI-driven app that gives you an instant lesson based on your golf swing. He loved the app which led to conversations with the OnCore team, and eventually, Zeke became a stakeholder.
What's the latest on the complex downtown? The $30 million golf and sports complex in development down by Buffalo's waterfront had some hiccups due to the Coronavirus pandemic, as you could have guessed. The original plan for the complex included a hotel, and hospitality funding really slowed down during the pandemic. However, with the increasing distribution of the Coronavirus vaccine, plans may not change after all. Development is still in progress, led by Doug Swift who built Riverworks in conjunction with OnCore. The complex will have an elevated game board, similar in design to TopGolf, as well as many other amenities.