4 Things That Should Be on Your Content Marketing To-Do List (Besides Creating Content)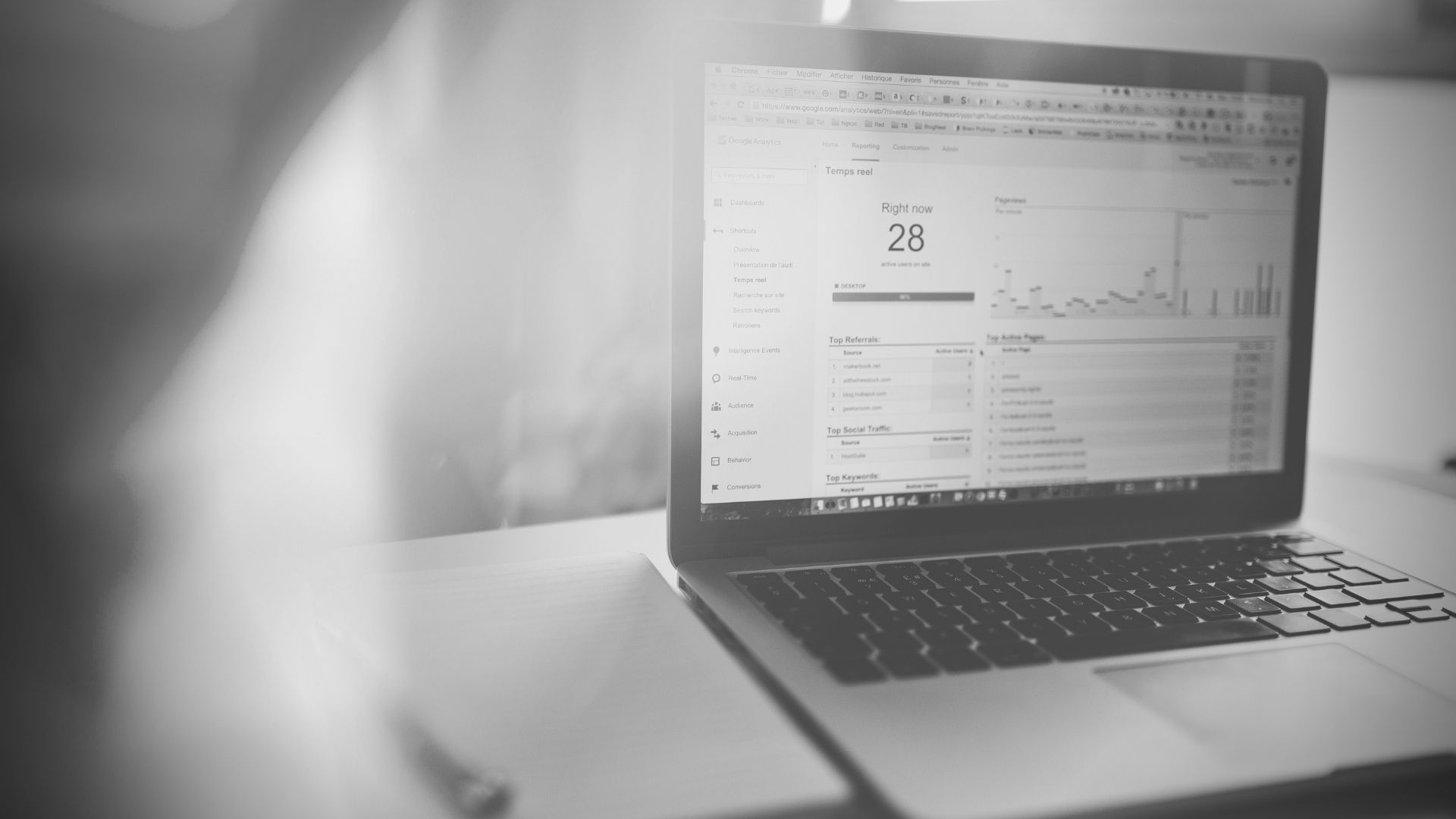 Content marketing is a strategic marketing approach focused on creating and sharing valuable, relevant, and consistent content to attract and retain a clearly defined audience, as well as drive profitable customer action. Content marketing has gone from an exciting new marketing concept to an essential marketing strategy for almost every business, especially B2B companies that often sell products and services with longer product purchase cycles. If you want to make the most of content marketing, you need to produce content that is helpful, detailed, and different.
With content marketing, you can build trust with your audience, improve conversions, connect with your customers, and generate leads. Your content also needs to be consistent in order to establish your credibility and strengthen your reputation. But creating the content itself is only one part of a content strategy. Here are the four things - besides creating content itself - every content marketing should have on their to-do list.
1. Refresh Older Content Pieces
Content usually loses value as time goes by. Search engines are designed to find content that is most accurate and helpful for users. Also, most search engines change their algorithms frequently in order to give users the best experience. This means that relevant and fresh content is prioritized while old pieces will slowly begin to drop in the rankings. Over time, old content can have a massive negative impact on your SEO efforts. You, therefore, need to refresh your older content and make it useful and helpful to users.
There's a strategy that will help you skyrocket those rankings without a lot of extra work. Yes, you could keep writing and producing more content. But this is complicated and it takes lots of time. Instead, you can make updates to your old content. It takes less work and delivers faster results.

- Neil Patel
Check things that have changed over time and make the necessary updates on the content. By going in and updating your old pieces, you are showing the search engines that your content is up-to-date, accurate, valuable, and still relevant to the target audience. Refreshing your content will also help you improve on SEO return on investment (ROI). Thus, updating your content allows you to account for any on-page SEO changes that could otherwise negatively impact your website rankings.
2. Evaluate Engagement Levels on Published Content
The goal of producing content is to attract people to your business and to the solutions that you offer, by correctly positioning yourself as an expert. When you break down your content strategy into small and measurable pieces, you start to get a clearer view of how your content is performing. With small segments, it becomes possible to track engagement metrics for all your content. Engagement metrics are important to track because they show you how well your content is aligned with the needs and interests of your audience. Users who are more engaged are more likely to share your content, buy your products or services, and convert into returning customers.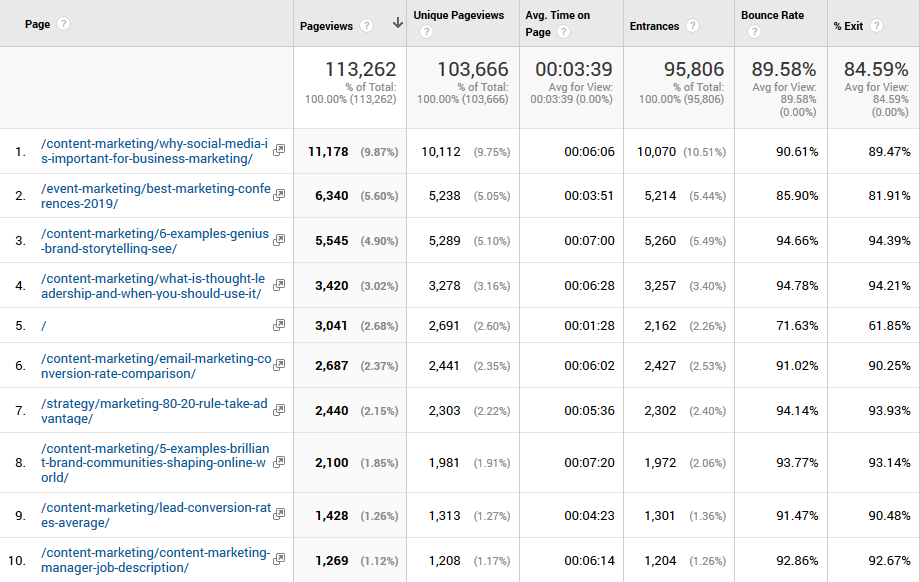 Image source: Marketing Insider Group
Here are 5 content marketing metrics to start tracking if you haven't already:
Traffic
Conversions
Engagement
SEO Performance
Authority
There are many potential metrics you can track to evaluate levels of audience engagement. Some of the metrics include page views, time spent on a page, traffic sources, bounce rate, conversion rates, social media likes, comments, and shares, among other metrics. These metrics will help you to substantiate the levels of the target audience engagement with your content. If you discover that the engagement levels are lower than expected, you need to change how you write your content. You can use HubSpot tools to analyze your content's engagement levels and the success of your campaigns. The customer relationship management (CRM) tool helps you organize and track your leads and customers. It is a free tool that will save you from using multiple spreadsheets to organize your customer data.
3. Repurpose Your Content
The best content takes time, effort, and skill to produce. Even if you're giving away your best content for free, that doesn't mean you can't get a greater return on investment from it. This is why you need to repurpose your content from one format into several. Think of the last blog you published that performed very well and caught the attention of your users strongly. This means that the content resonated with the users and it served as a valuable and evergreen resource.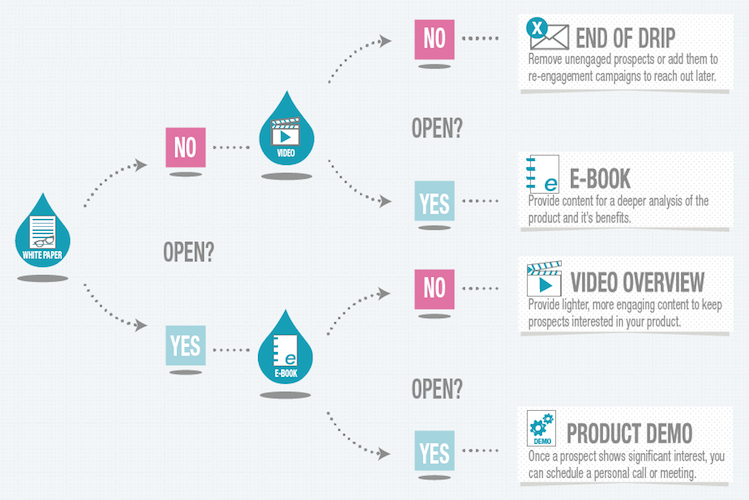 Image source: Instapage
Essentially, if the content offered your audience something they could not find anywhere else, it could probably do well as a downloadable guide. Similarly, some blog posts might be well-suited to an email blast or live webinar. The benefit of repurposing your content is that it makes content much easier to scale. In other words, you don't need to write every post, shoot every video, or design every infographic from scratch. Instead, you can use a piece of new content as the basis for posts, videos, social media posts, webinars, and more. Thus, look at different options for repurposing your content to make it more effective.
4. Remarket Your Content
When you repurpose your content, you take a previously covered topic and turn it into a new format. When you remarket your content, you take the content that already existed and try to re-engage users who interacted with that content but didn't convert. Remarketing is when you share certain content with people who have already been on your site, usually through emails. It gives you the opportunity to reclaim prospective customers who would have been conversions you almost closed. Through content remarketing, you have a great opportunity to capture those specific visitors that showed a high intent to purchase your products or services.
Remarketing is not to be confused with retargeting. Retargeting is when you serve banner ads across other websites to visitors who came to your site and left. Remarekting is when you engage prospects via email after leaving your site without making a purchase. We found a great article on the difference between retargeting and remarketing from Single Grain.
There are some variables that aren't on your side. A visitor may not be looking for your product right at the moment. This means that it may not be their payday or the right day to make the purchase. By intentionally remarketing your content to those who have already shown an interest, you increase your chances of capturing their interest at just the right time. Tactful content remarketing campaigns significantly improve the likelihood that you can transform a single online visit into an ongoing relationship that will result in a sale. Thus, keep remarketing to people who have already engaged with your content but haven't converted yet. HubSpot has an extensive number of tools and the capability to make a difference in every part of the buyer's journey. You can use their tools to repurpose and remarket your content effectively.
Contact Us
At The Gist, we help you to leverage your website and create a content marketing strategy that attracts more people to your business and optimize your CRM and other tools to increase productivity and keep the pipeline full. Contact us to learn more and get started.