The marketing landscape is changing rapidly, making it critical to access resources that bridge the emerging knowledge gap. HubSpot Academy is a leading resource center for HubSpot users of all roles, backgrounds and experience levels. The academy offers several short courses and certifications for ideal B2B marketers, sales teams, customer service teams, and website developers.
You can leverage the HubSpot Academy to further the knowledge of your inbound marketing teams on all things inbound. You should be enthusiastic about keeping up to date with the various courses and certifications that HubSpot has to offer to provide your team with the best experience and leapfrog your competitors.
Currently, Hubspot offers more than 20 certifications and nearly 500 lessons online. But how do you choose the right course or certificate for your internal marketing team? We've pieced together this guide to help you pick the right HubSpot certifications for you and your inbound marketing teams.
Why Complete a HubSpot Certification?
You can get the most of the HubSpot portal to empower your Marketing, Sales, website, Service, or Operations teams. The courses and certifications are designed to give your teams the tools and skills to improve your inbound marketing efforts. With constant software updates and evolving inbound methodologies, keeping your knowledge and skills up to date should be high on your priority list. Plus, many HubSpot certifications expire after two years and need to be updated.
Check out our "Learn HubSpot" video tutorial library. It's a YouTube playlist of more than 20 videos that walk you through most of the core HubSpot tools and features. Check out the playlist here.
HubSpot certifications are typically self-paced courses paired with an exam or practical exercises on various topics relevant to your B2B organization's growth strategy. They encompass everything from inbound basics to sales training, digital advertising, web design, lead segmentation, and more.
Besides, Hubspot Certifications do more than just educate your internal teams; they help establish buy-ins and are critical for complex B2B companies making the shift from traditional to inbound marketing.
Additionally, Hubspot certifications provide the following benefits:
• Offer continuing education to your marketing, sales, and service teams
• Encourage teams to build, develop, validate, and expand their skills
• Demonstrate eagerness to learn and add credentials for your staff's career advancement
• Offer recognition when showcased on social channels like LinkedIn
Top 10 HubSpot Courses & Certifications
To become an expert in B2B inbound marketing, here are the top 10 Hubspot certifications that are very relevant for your internal teams:
1: Inbound Certification
There are numerous reasons to have your internal teams get the free Hubspot inbound certification. It's the best way to equip your teams with an all-rounded understanding of the strategy behind your inbound marketing program. You can complete your inbound certification in less than two hours and that includes watching the videos and engaging in four interactive quizzes.
Through the inbound certification, your teams will learn about:
• The fundamentals of managing an inbound business
• Creating buyer personas
• Growing your company with the flywheel model
• Setting business goals
• Getting started with inbound
• Developing a buyer's journey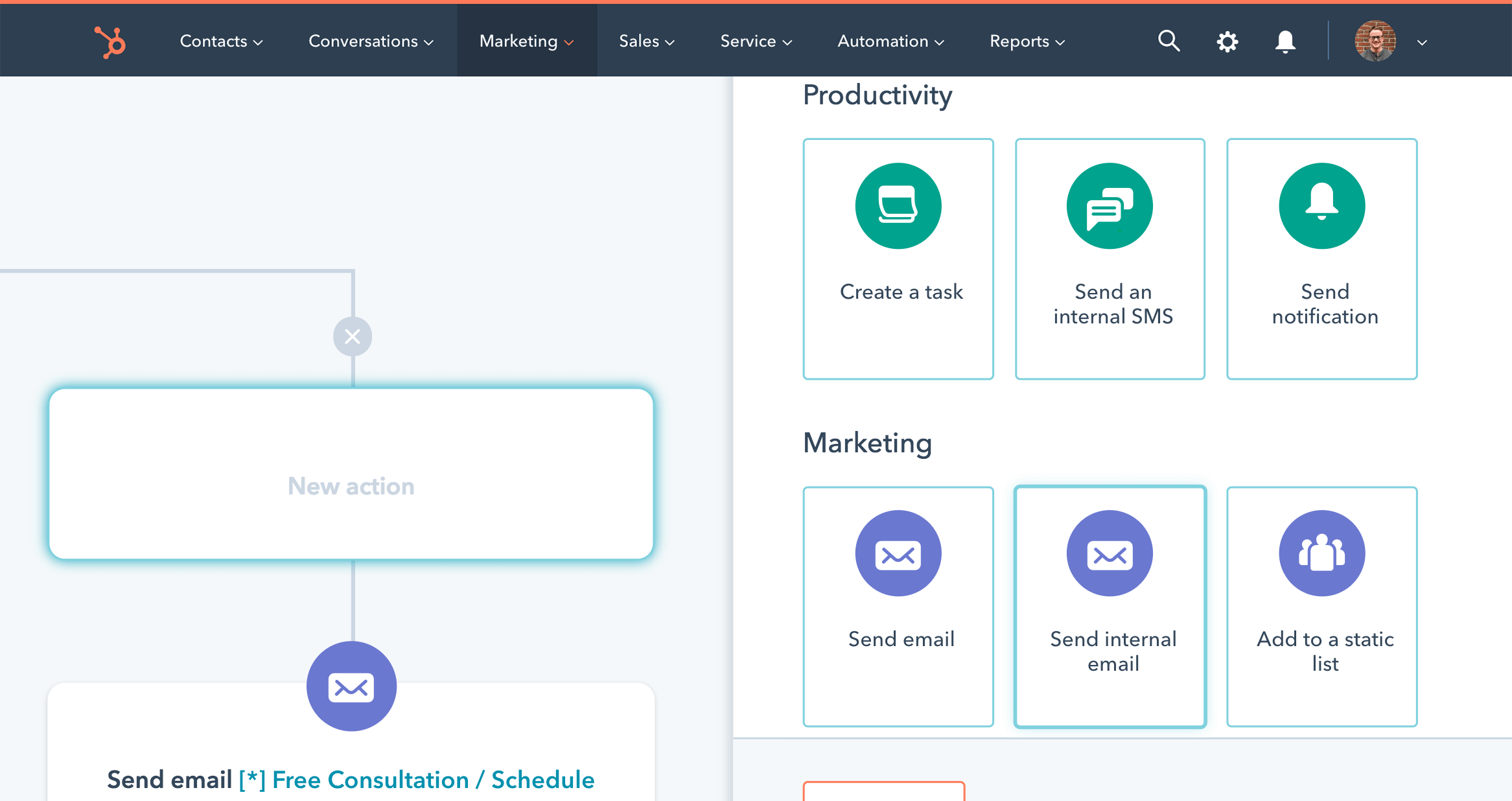 2: Content Marketing
This certification provides an overview of the power of content marketing and highlights practical tips for creating and optimizing your content to draw and engage search engines and humans alike. It covers 12 lessons and 11 quizzes, including:
• Planning a content marketing strategy
• Creating pillar pages and topic clusters
• Writing quality blogs and generating content ideas
• Promoting content on various channels, including social media
3: Hubspot CMS for Marketers
In just under two hours, your teams will learn the basics of how to use the HubSpot content management system (CMS) to set up and manage a high-performing website. Other subjects covered on this course include:
• The basics of HubSpot CMS and how to deliver a great user experience
• How to set up web pages and optimize to rank higher in search engines
• How to create great blogs
• How to organize and manage various assets in HubSpot CMS
• How to use HubSpot CRM alongside HubSpot CMS to achieve maximum results
4: Email Marketing
Email marketing is a vital aspect of any B2B marketing strategy. Your internal team can master the fundamentals of email marketing through this course. It provides the how-tos about navigating the challenges of standing out in a prospect's email inbox. Some of the topics covered include:
• Contact management and segmentation
• Analyzing email sends and testing
• Email deliverability
• Lead nurturing and relationship building
• The importance of email design
5: Inbound Sales
Your individual sales reps can benefit massively from Hubspot's inbound sales certification. It provides actionable tips on identifying and connecting with new prospects using the guiding principles of the inbound methodology. It can help shift their mindset from outbound sales efforts and cold calling to strategic inbound sales. Other topics covered include:
• The basics of inbound sales
• Earning the attention of buyers empowered to take action
• Prioritizing active purchasers over passive ones
• Understanding context and providing personalized sales presentations
6: Sales Enablement
For your inbound marketing strategies to succeed, you must align sales and marketing to ensure they are always on the same page and working towards the same goals. The Sales Enablement Certification Course helps your teams achieve that by:
• Developing strategic lead qualification criteria
• Aligning teams around shared revenue goals
• Holding teams accountable through an SLA (service level agreement)
• Leveraging the power of content in sales
• Using buyer personas and establishing a hero statement
• Nurturing after the sale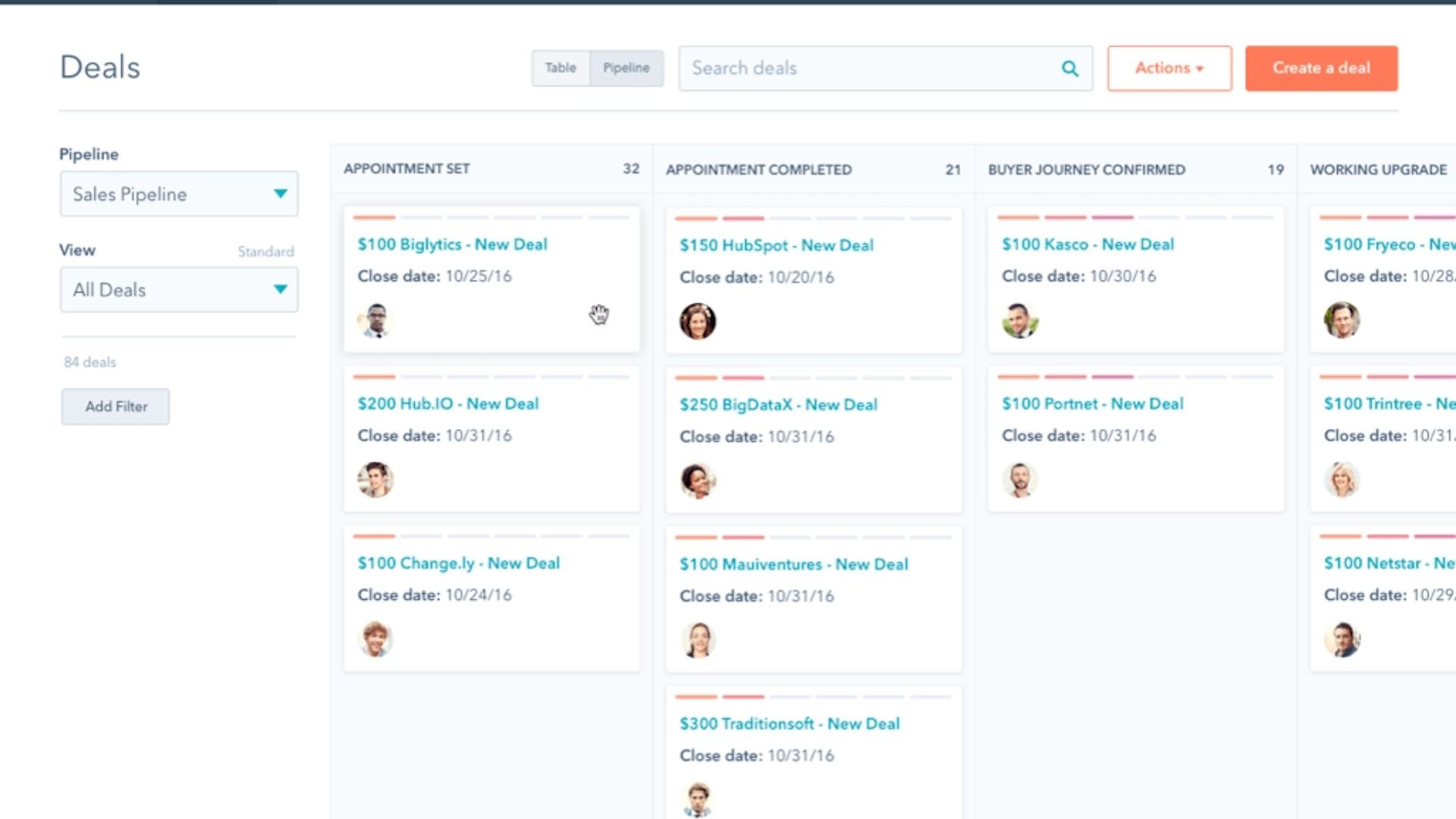 7: Hubspot Marketing Software
This course provides foundational knowledge about HubSpot's tools and how they seamlessly work together. Although the resources, quizzes, and videos are free, you'll need to complete some extra exercises to get an official certification. You also need an Enterprise or Pro HubSpot subscription. Overall, you'll learn about how to use the HubSpot Marketing Hub to execute the following:
• Explore the contacts database
• Create content strategies and campaigns
• Use buyer personas
• Create landing pages, blogs, forms, CTAs, and segmentation
• Understand social media, workflows, and email
• Leverage analytics and reports
8: Frictionless Sales
To gain a competitive edge in today's marketplace, you need to go beyond the sales funnel and reduce friction by adopting the sales flywheel. This frictionless sales course runs for only about an hour and is perfect for sales leaders looking to achieve the following:
• Align their sales teams with target buyers
• Motivate and transform sales teams with a culture of continuous learning
• Enable sales reps to spend more time selling
9: Service Hub Software
One proven way to grow your business is to delight the customers you already have. To achieve that, you need to develop an unrivaled approach to addressing their needs. This Hubspot certification helps your customer service teams:
• Grasp customer journey mapping
• Set up job tickets and chat conversations
• Understand and leverage HubSpot's help desk tools
• Create a knowledge base of useful resources
• Set up customer feedback advocacy and surveys
10: Contextual Marketing
Last but not least, contextual marketing teach your internal teams how to personalize inbound marketing strategies. It's an ideal course for B2B businesses implementing an account-based marketing strategy. Overall, it provides essential skills on how to enhance target engagement and user experience with your website.
Get Expert HubSpot Guidance and Support
The Gist is a leading inbound marketing agency that supports B2B companies looking to achieve scalable and sustainable growth across sales, marketing, and customer service functions. We can help you grow your audience and customer base by developing an inbound strategy designed to attract, engage, and captivate your customers by addressing their pain points, sharing relevant content, and delivering better brand experiences.
Our experienced HubSpot specialists provide a strategic mix of content marketing, automation, sales enablement, and lead generation to help you grow. Moreover, we offer the right blend of strategy, content, and technology to reduce friction, influence more people, and scale growth. Connect with us today to get started!